NIKE AIR MAX / STEP BACK IN TIME

Reviving the history of Hong Kong through the legacy of an icon.
Nike Air Max is a cultural phenomenon in Hong Kong. The brand is loved almost beyond reason. Our brief was to celebrate 30 years of the iconic shoe with the people of Hong Kong. So we developed 'Step Back In Time' - an interactive retrospective activation designed to inspire people to engage with specially created art pieces, reminding them of the early days of the Air Max collection. Via sight, sound, smell, taste and touch, we took people back to 1987 - and back to the present day again.
SIGHT: Scan the QR code with your mobile to watch old classic TV programmes.
SMELL: Smell old local street food like curry fish balls embedded in the art.

SOUND: Hear music from the past decade when you plus in your headphones.
TASTE: Taste candy from childhood.
TOUCH: Touch the art using NFC to take a piece of the art away on your mobile.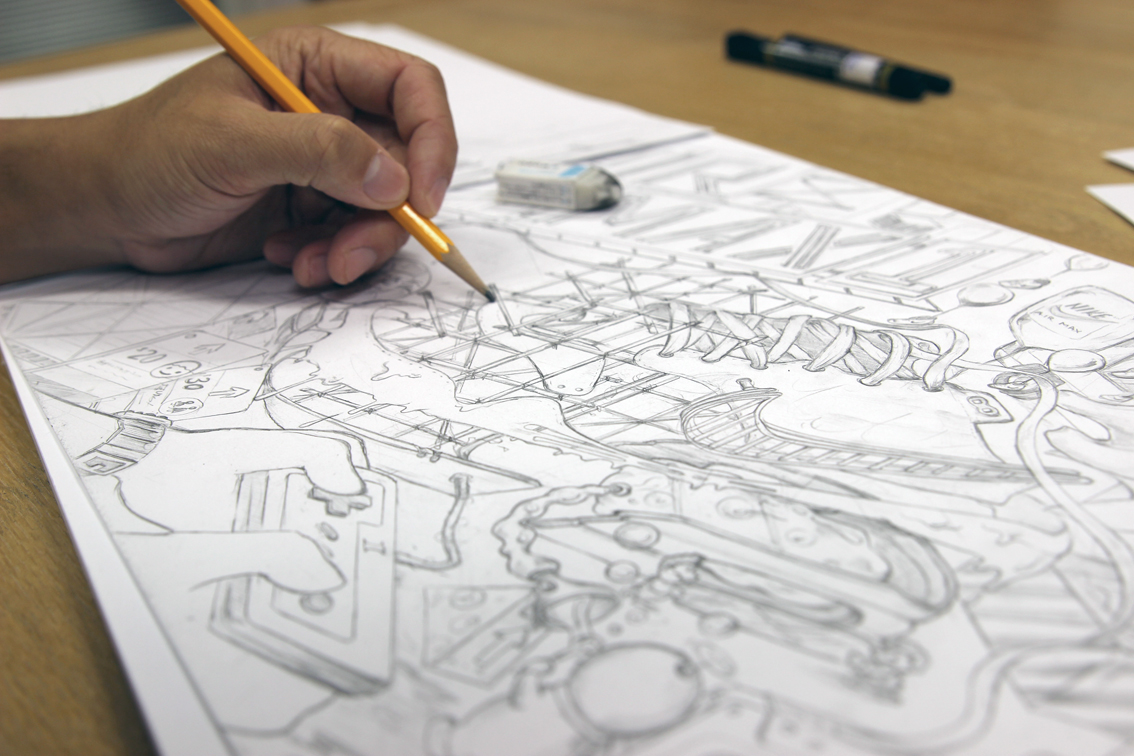 Five Hong Kong born artists were invited to reflect the how the Nike Air Max had a story for their respective year in Hong Kong's history.
These were exhibited for people to re-experience the past in key Nike stores around Hong Kong.

Role: Copywriter
Concepting, creative support and case video creation.

Chief Creative Officer: Reed Collins
Creative Director: John Koay, Paul Suters
Art Director: John Koay, Anita Ng, Alice Chiapperini
Code: Craig Mason
Illustrators: Simon Koay, Parents Parents, Little Thunder, Ah To, Kristopher Ho

Agency: Ogilvy & Mather Group HK
Client: Nike Hong Kong